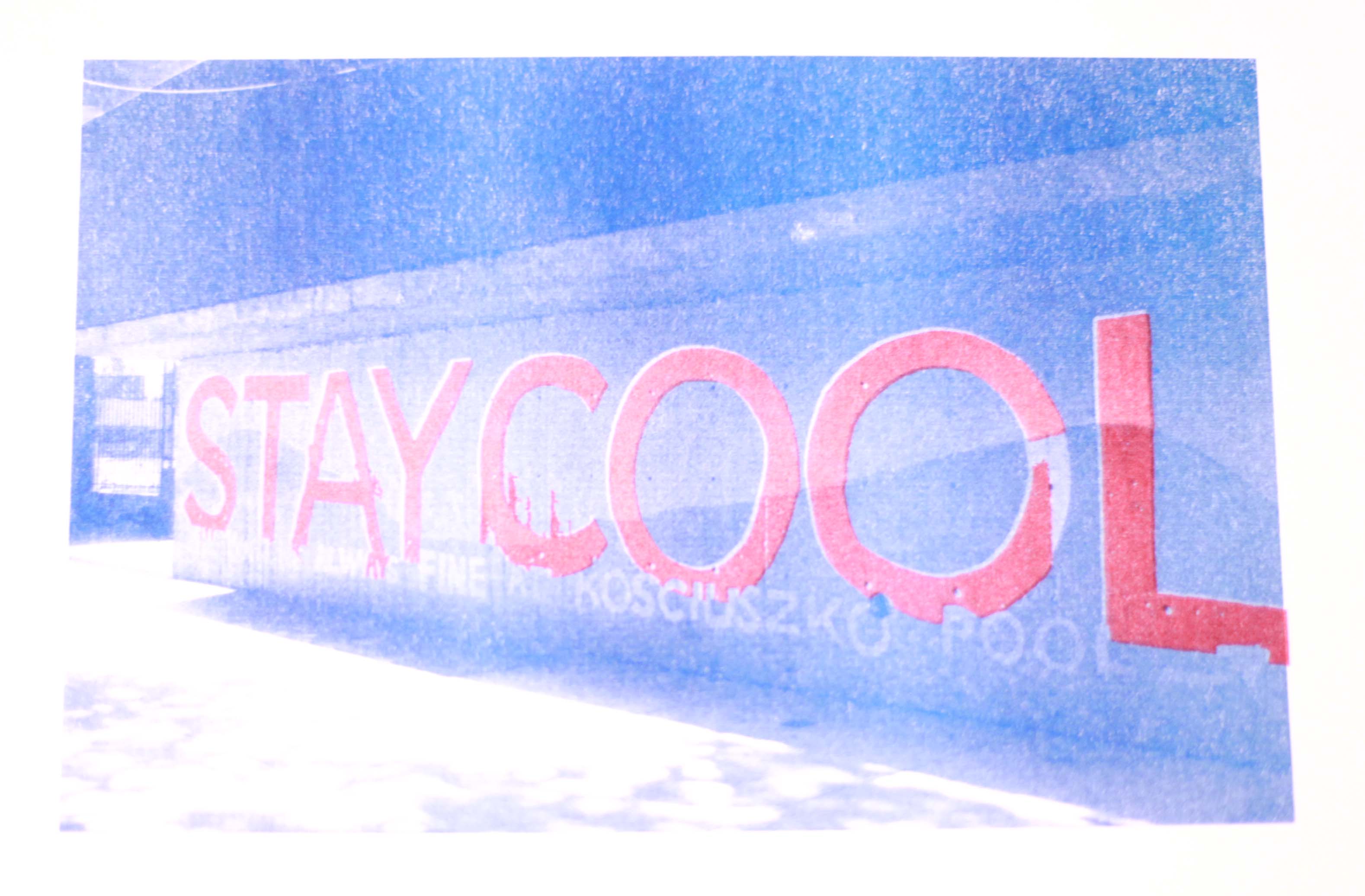 RISOSCOPE
Anaglyph 3D Risograph Prints – 8 Limited Edition (50 each)
ABOUT:
Ever attempting to pin a moving image to the stationary world, Marshall's 2016 effort Risoscope is a series of anaglyph risograph photographs taken across the USA and Canada. Through the lens of the artist, we are presented with snapshots of tour life; the hustle of travelling, behind the scenes and on set, mixed with the intimacy of a fleeting personal life and a love of the road, the femme archetype, and embracing the moment.
A nod to the classic 3D films of late night drive-in movie theatres, Risoscope takes you on an adventure with simple optical illusions. Using a two-pass risograph paint print, each replication is an original (similar to a screen print). Risograph, like anaglyph technology, was set to be a futuristic method for replicating media. However, like anaglyph films, risographing later fell out of fashion and prominence when the photocopier came on the scene. This retro series implores you to escape and have fun with the simpler things, knowing that this too shall pass. (Text by Alana Fediurek)
Selections from this series are available for purchase in Ottawa at Possible Worlds, the Ottawa Art Gallery ANNEX Shop and on my Etsy. Please contact me directly if you would like more information on this project or to order.